Motobecane Grand Jubilee w/ Reynolds 531 - $400 (Federal Way)
---
Date: 2012-03-02, 10:56AM PST
Reply to:
z9tjr-2866081113@sale.craigslist.org
[Errors when replying to ads?]
---
This is a mid-70's Motobecane Grand Jubile. The frame is made with Reynolds 531 tubing and beautiful Nervex lugs. It is a 57cm frame with a 58cm top tube, measured center to center. It should fit 5'9" to 6' rider. It is equipped with the highly sought after Huret Jubile components, Stronglight crankset and a vintage San Marco Concor saddle. It has 10 speed (2X5) with down tube friction shifters. The bike has no rust and no dents. The frame is straight. There are a few paint chips, especially on the chrome plated fork. The bike is fully tuned. All the bearings are lubed and adjusted (even the pedal bearings and pulley wheel bearings). Wheels are trued. Cables are all new, so is the cloth handle bar tape. Quite a lively ride.
Cash only please.
***If the ad is up, it is still for sale.***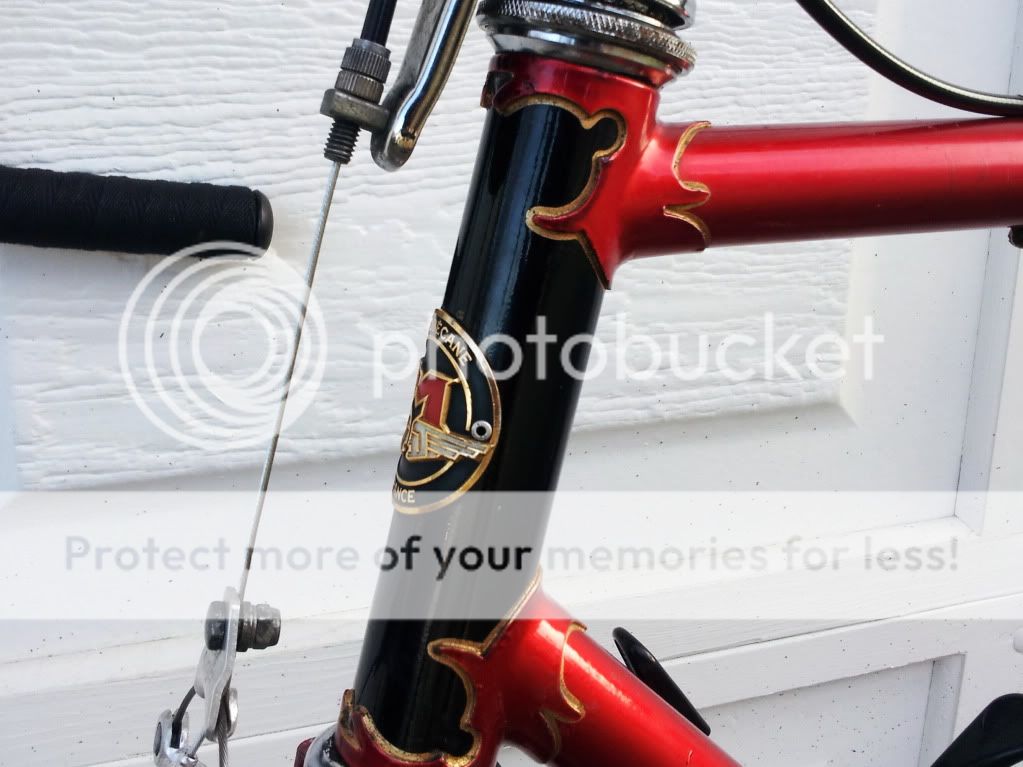 Location: Federal Way
it's NOT ok to contact this poster with services or other commercial interests
PostingID: 2866081113